FEATURED PROPERTIES
Book Your Next Holiday.
Burj Khalifa Vw & Prvt Pool in Dubai Downtown

Welcome to this stylish launchpad of luxury situated in the heart of Dubai's glitzy cultural hub. Wake up every day to the stunning skyline with Burj Khalifa view to inspire the adventures that await a footfall away; shop exclusive items at The Dubai Mall whilst catching The Dubai Fountain for sunset, grab some tickets to the Dubai Opera House or take a stroll along the historic Dubai Creek before heading out to DIFC – Dubai's financial district for up & art galleries and swanky nightlife.

Big Boastful Villa w/Prvt Beach on Palm Jumeirah

Wake to the waves of palm trees, the glistening blue sea and the smiling shore – just minutes away from the future-forward city of Dubai on the epic island of The Palm Jumeirah. Home to 65,000 species of marine life, superior dining such as the world-famous Nobu restaurant and Gordon Ramsey's Bread Street Kitchen, water parks, spa's and beach clubs, this address comes with perks. Beach view with private access, a community pool and a short 10 minutes from the Mall of The Emirates, Dubai Marina.

Radiant 2 BR with Marina Views

Wake up to breathtaking views of the endless Dubai skyline! With a tasteful contemporary interior, this 2 bedroom apartment with two balconies offers the ideal retreat from the bustling city below, while still being at the centre of action in the Dubai Marina. The tram is only a short walk away, keeping you connected to everything the city has to offer. Ideal for both leisure and business travellers!

Ultra Luxurious 4 Bed Apartment in W Residences

Situated in the W Residences on the sought-after Western Crescent of Palm Jumeirah, this 4-bedroom apartment is in one of the best locations in the world. Surrounded by water on all sides, enjoy breathtaking views of the Arabian Gulf, Dubai's iconic skyline, and the Dubai Marina.

The apartment has been newly renovated and no expense has been spared. Open living spaces with full floor-to-ceiling glass windows highlight beautiful views of the sea and the Dubai skyline beyond.

Spacious Sea View Apartment on Palm Jumeirah

Experience waterfront living at its finest! Situated in the Muraba Residences on the Eastern Crescent of Palm Jumeirah, this 2+1 bedroom apartment's minimalist interior mirrors the calming waters that surround it on all sides, catching and reflecting the light dancing on the water, and providing a space to breathe and relax.

Stunning Sea and Marina Views | 2 Bed Penthouse

On top of the world in Dubai – this light and airy 2-bedroom penthouse apartment will make you feel as if you're floating on clouds! With endless skyline views, a big balcony and a modern yet cosy finish, you will want to stay here forever. The beach is a 10 minute walk away, and the metro close by keeps you connected to the rest of this bustling city. Ideal for both leisure and business travellers!
Why book with Propr
A Better Way To Stay.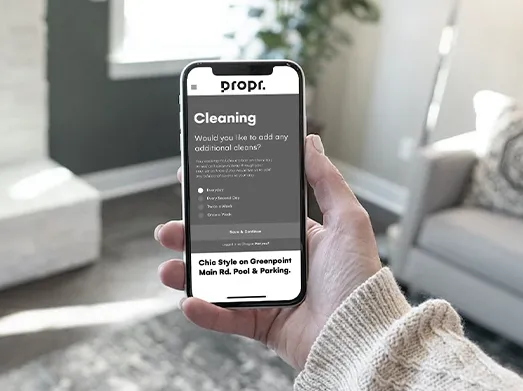 Contactless Self-checkin
We offer self check-in and all day guest support. Whenever possible we resolve guests requests with
contact-free service.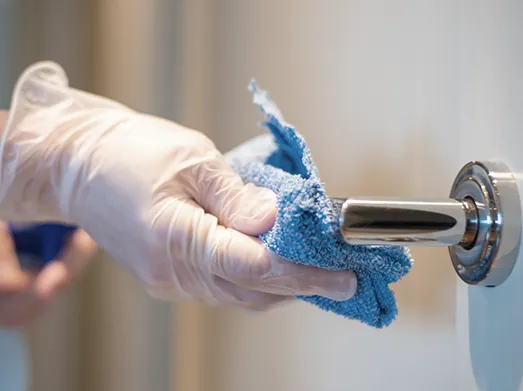 Professionally Cleaned
We maintain the highest standards of cleanliness. We thoroughly disinfect and clean each property between every stay.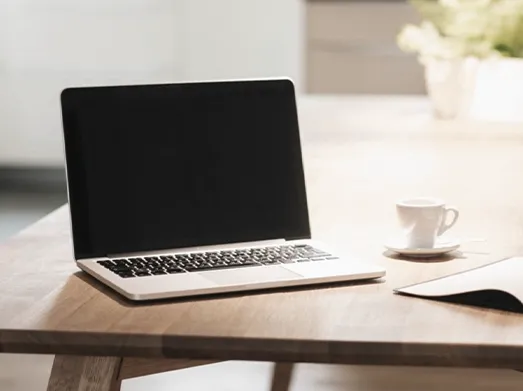 Space Designed for Living
Each of our properties is ideal for both working and relaxing.
Our spaces have high-speed wifi, DSTV or Netflix and everyday amenities.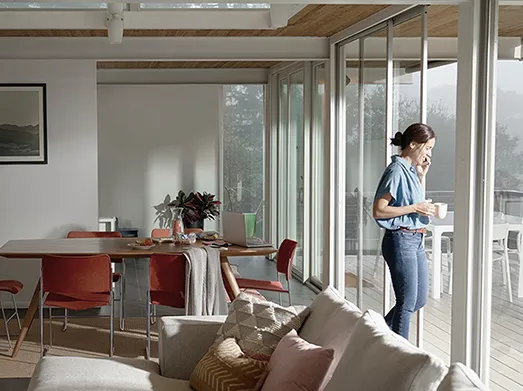 Book with Peace of Mind
Committing to future travel can be hard right now. To make it easier for you, we're giving all of our guests a flexible cancellation policy on all their bookings.
With Your Comfort in Mind.